L200 Spectrograph
The Spectra-L200 is based on the Littrow design, with a collimator/camera achromatic doublet, focal length = 200mm and a diameter 40mm.
It can be used with any telescope with an f ratio of f/7 or greater . The entrance port is a female T thread. An external focuser should be used.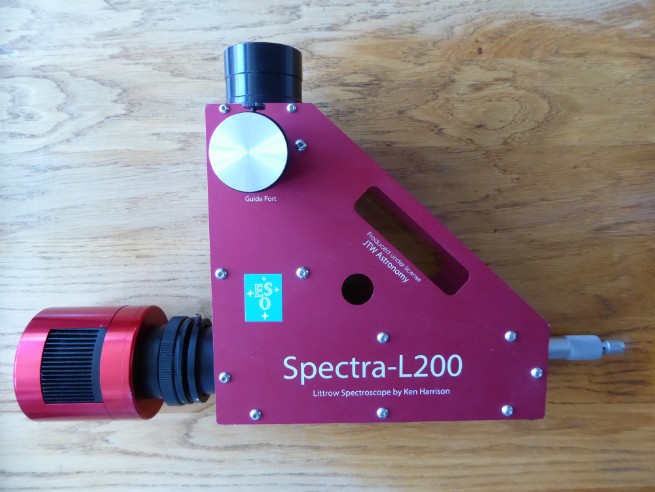 Resolving power C11 f8 35µm slit

300 l/mm
600 l/mm
1200 l/mm


1800 l/mm
L200-Spectrograph with ASI1600 MM monochrom CMOS-Camera and T2 helical focuser.